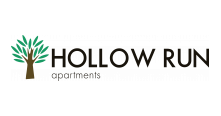 Your Review
Submit a Review

Resident Reviews
|Recommended: YesExcellent — Peaceful
|Recommended: YesI hope to stay here as long as I can. — It is a great place to live. It is right near everything. rent rates are great for all that is offered.
|Recommended: YesFirst apartment experience — I recently graduated college last year, and so this would be my first experience with an apartment. Its close to work Vanguard , and very peaceful. Most importantly, the customer service is great. Attentive, knowledgable and made a great impression on me. I think I will be seeking apartments in Wyntre Brooke soon, but definitely staying with this company. Thanks
|Recommended: Yes💪🏾👍🏾 — Wonderful
|Recommended: YesAffordable — Hollow Run is affordable especially in this area. The community is nice and the neighbors are friendly. Was much better once the new management took over. Thank you westover companies
|Recommended: YesGood apartment to live in West chester — I live in hollow run for past 1.5 years. Looks like out of town but that is the advantage for this community. Maintenance are too good. i like this place.
|Recommended: YesPretty good for the price — The heating system isn't the best but its a great location for the price
|Recommended: YesI really enjoy it here, I am pleasantly surprised — Very big room for one bedroom.Nice and very helpful staff. If your not too picky about neighbors and size of apartment, this is for you, although I will say my one bedroom is very big. I love the landscape and how it is by so many stores that are needed like WAWA, the dentist, and a pizza place, and a short drive away from exton. Love it here. Just wish it smelled less sue to neighbors smoking but they either smoke in their room or outside which is considerate.
|Recommended: YesCv — Nj
|Recommended: YesA BEAUTIFUL COMPLEX — I moved into my beautiful, airy, spacious one-bedroom apartment with a wonderful view. Moving from a 3-bedroom 2500 SQF house after my husband died last year, this was the perfect place for me to adjust to my loss, make a new home and new life for myself. The neighbors are friendly and quiet. The maintenance guy works full time and response is immediate. I cannot recommend Hollow Run more highly. I wouldn't be surprised if I lived here for a very long time.
|Recommended: YesHollow Run Apts. — The apartment copmlex is peaceful and quite.
|Recommended: YesI have had no reason to complain of anything. Any problems I've had were always promptly fixed. — Everything is fine. I have recommended to Several friends in the past.
The views and opinions expressed herein are solely those of the original authors and other contributors. These views do not reflect the views of Hollow Run Apartments, its owners, managers, agents, employees or content providers. No representation or warranty, express or implied, is made or given by Hollow Run Apartments, its owners, managers, agents, employees or content providers regarding safety, accuracy, completeness or suitability of the information or material expressed herein for any particular purpose